Dance Party Invitations for Her Special Day
These sweet dance party invitations will set a magical theme for your child's special day. Don't forget to mention that party guests should wear ballerina attire on the invitation! Most little ones love to dress up and pretend, and a ballerina party is the perfect occasion to pull out their tiaras and costumes.
When you are ready to shop for paper plates and napkins for your dance themed party, check out these matching sets!
Zigzag Ballet Card

Purple Ballerina Card

Ballet Shoes Card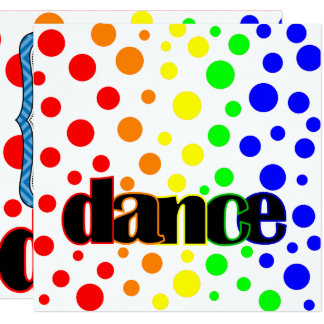 Rainbow Dance Card

Nutcracker on Diamonds Card

Dance. A Gift Meant to Share. Card

Dance Party Card

Pastel Dots Ballet Card

Ballet Princess Party Card

Dance Party Card

Pointe Shoes on Plaid Ballet Card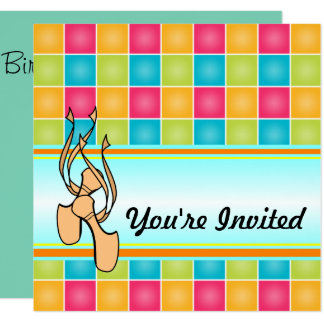 Pointe Shoes on Plaid Ballet Card

Vibrant Ballerina Card

Zigzag Ballet Card

Ballet Party 5×7 Invitation Scalloped

&
Find Dancethoughts on Facebook
Dancethoughts on Pinterest